Today we are going from a cute house to a cool house. Loving this clean lined ranch featured in Domino Magazine. I could move right in. Images from
here
.
The outside of the long ranch. Beige with a bright pop of red on the front doors!
Love the clean lines in this living room mixed with the ornate mirror. I also really love that graphic rug!
Another shot of the living room. Interesting color palette of persimmon, black, taupe, and icy blue.
I love the red credenza and the patterned sectional sofa.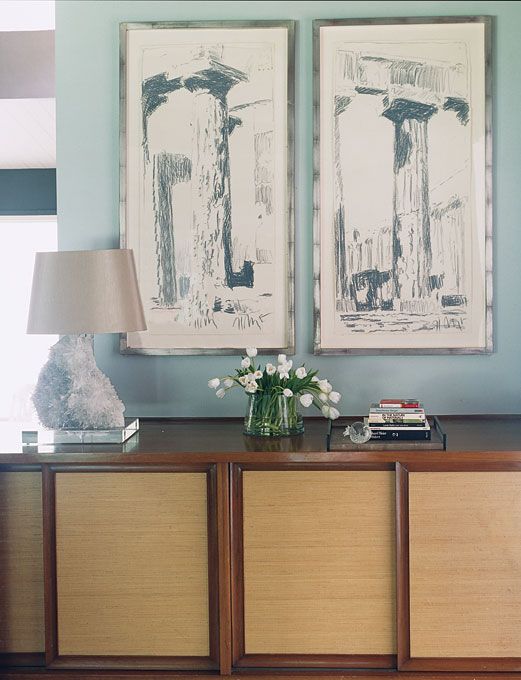 Neat lamp and drawings.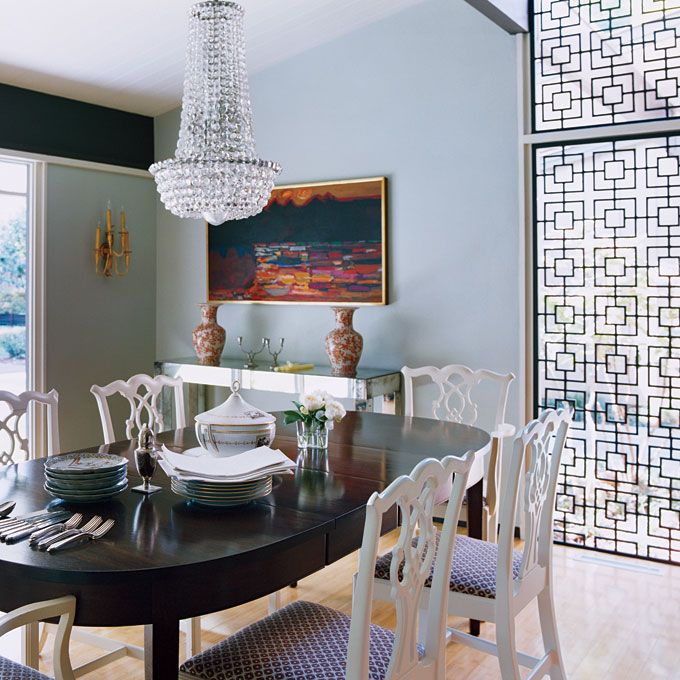 The dining room. I love the white painted chairs with the dark wood table. The painting is cool too!
I have seen this image many times and LOVE everything about it! So happy to see the rest of the house. I am still loving the very popular Chiang Mai Dragon fabric on the chairs.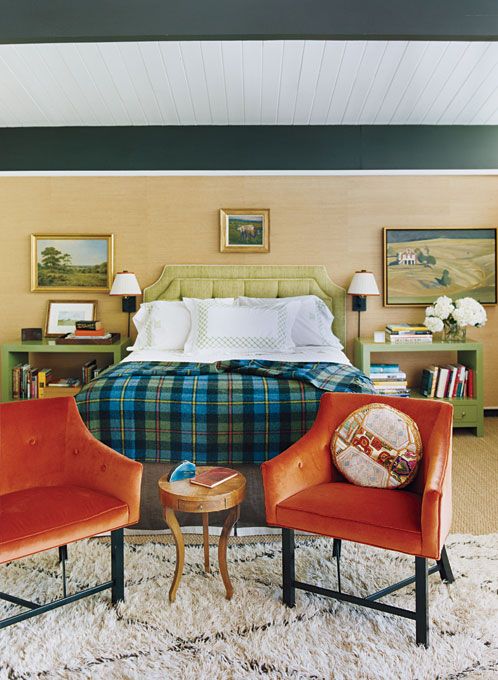 The master bedroom I am assuming. I love the bed and the grass cloth on the walls.
Cool bedroom for the kids. A great mix of patterns and colors!
When looking at this house I not only get inspired, but also tired! My house will never look this cool! With 2 kids 5 and under, my house will never look this clean! I have a list of projects that I want to get done but finding the time is proving to be impossible!! I have to remember that these pages come from a magazine, with stylists that came in and made everything look just so! I am just going to enjoy my house as it is now, instead of quickly moving on to the next project!!
Contentment for women is so hard but so important to pray for and be intentional about as we make homes.
Holly Mathis
.