Barclay Butera
does it.
Miles Redd does it.
Anne Coyle
does it.
Meg Braff does it.
Palmer Weiss does it.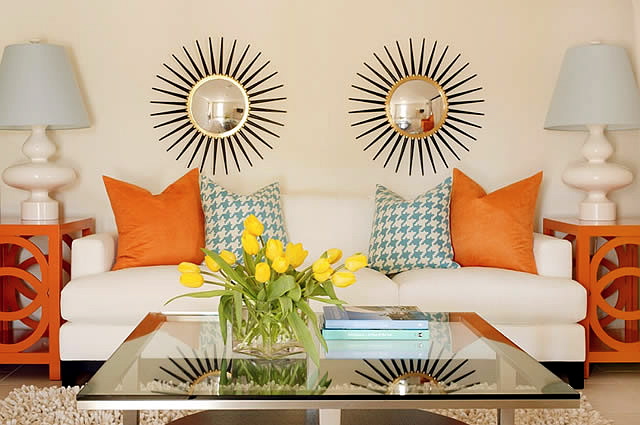 Tobi Fairley does it.
Phoebe Howard does it too.
Windsor Smith does not do it.
Jeffrey Bilhuber does not do it.
Celerie Kemble does not do it either.
Do you do it? Do you karate chop your pillows? I do. Some designers say that karate chopping pillows is a big faux pas. Michael Smith even said that karate chopping your pillows should be punishable by jail time! However, I like a karate chopped pillow. What do you think? To chop or not to chop?