Once upon a time, there were two gentlemen named John. One John owns the wallpaper and fabric firms Quadrille, China Seas, and Alan Campbell. The other John is the marketing director for Quadrille.

One summer, the two Johns were vacationing in Lyford Cay, Bahamas and came upon a modest cottage. The grounds surrounding the cottage delighted the two, and after peeking in the windows they decided to buy it!
Images from
here
.
After John and John got their hands on it, it was magically transformed to a most beautiful vacation home. With its pink exterior and blue swimming pool, it fits right in nestled next to the golf course.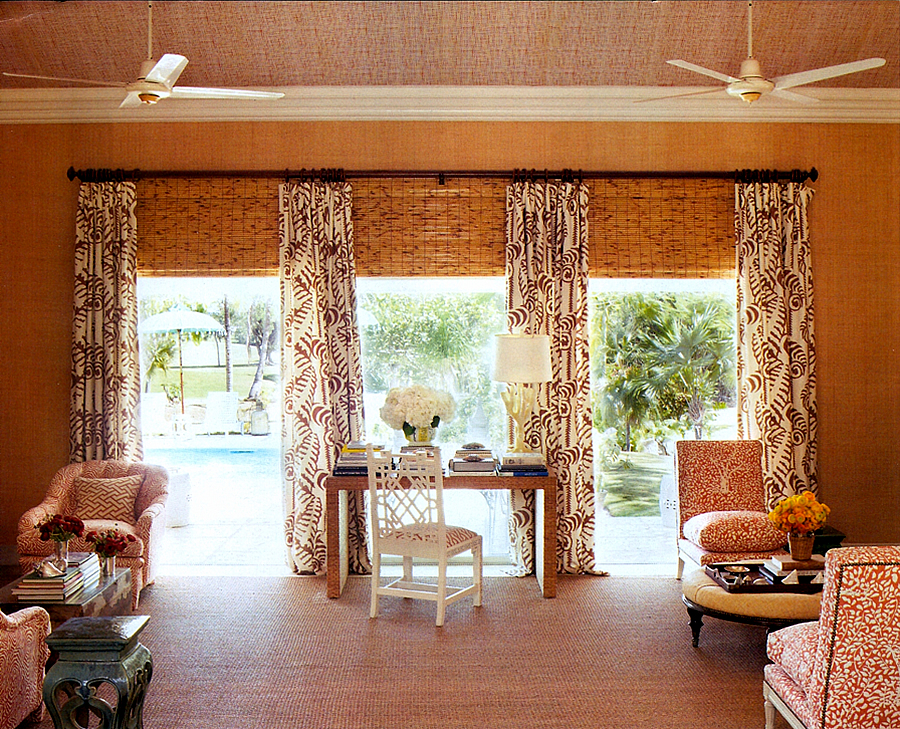 John and John and their designer,
Andrew Raquet
, bedecked the home in fine fabrics and stunning wallpapers from none other than Quadrille, Alan Campbell, and China Seas.
The home, which has been outfitted with vintage furnishings and quirky accessories and collections, is fit for a king and a...king.
The common hallway has been turned into a royal corridor with wallpaper from China Seas of course.
The guest room, awash in lively patterns of orange and blue, invites visitors to snuggle up for a quiet night's rest.
The master bedroom offers a much needed respite from island activities.
And they live happily ever after.
The End.